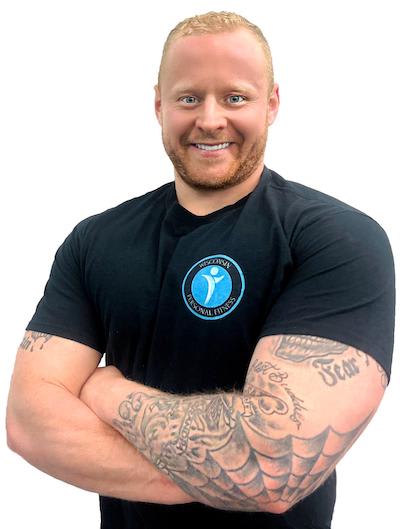 Ryan Norton
Credentials
B.S. Kinesiology-Exercise Science
NSCA-CSCS
NSCA-CPT
Growing up I was always a heavier kid. I had always been active and always been involved with sports, which kept my weight from heading over the deep end, but when high school had ended and organized sports were no longer keeping me active my weight had really started to head the wrong direction. By the end of the first semester of college, I had gained another 20 pounds and I had officially run out of any clothes that fit other than sweat pants. I was embarrassed and knew I needed to do something. I decided that it was time to start going to the gym. The problem was, I had no idea what I was doing so I had some friends that were on the track team at UWM and they asked me to come workout with them one night, so I did. I just watched them and tried to do what they were doing and probably looked like a complete idiot but what mattered was the fact that I had fun. I had a blast. It was a Friday night and I was supposed to meet my friends and hang out but I decided that I was going to spend the night on the internet searching and reading anything I could get my hands on in regards to fitness and nutrition.
6 months later I had lost over 60 pounds which was over 25% of my body weight, dropped my body fat percentage from over 40% to just under 10%, doubled my bench press/squat/and deadlift, and cut my mile time in half. I knew that from then on what my purpose was in life and that was to help as many people as I could find a passion for health and fitness. Before my sophomore year started I had changed my field of study to Kinesiology to study exercise science and I have never looked back.
Since my journey began in college I have devoted myself to not only using my education but constantly furthering my education and continuing to improve myself as I strive to empower others to achieve their goals. I received my B.S in Kinesiology-Exercise Science from UW-Milwaukee, with a minor in Business Administration. I have been a Certified Personal Trainer for almost 10 years with The American Council on Exercise and the National Strength and Conditioning Association, and I am also a Certified Strength and Conditioning Specialist through the National Strength and Conditioning Association.