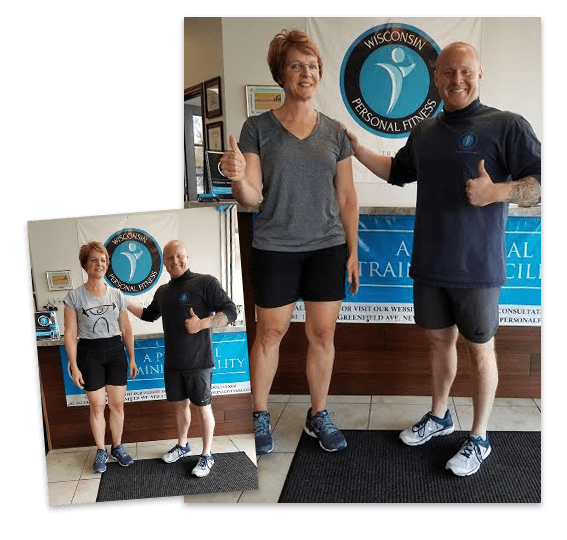 What made you decide you wanted/needed to start a program?
I have been a fitness "enthusiast" for most of my life—but menopause ushered in a whole new game that I didn't like playing ---mainly weight gain around the middle. All of my old tricks to trim up were not working. I have always loved weightlifting but wanted some additional help in hopes of making a difference and moving my measurements in the right direction.
What results have you achieved since starting your program?
My measurements are moving in the right direction!!—that is-- I'm losing fat AND more importantly gaining muscle on my journey to a more sculpted body composition.
What do you like best about your program/having a trainer?
I like Ryan's organized workouts that push me to new possibilities—he has a very positive, motivating way of getting you through challenging workouts that make a huge difference for weight loss and toning!
What would you say to someone on the fence about starting a program?
I've done "on-line" programs and always had my own home routines----but these things don't even come close to what you get with a personal trainer of Ryan's caliber. He has taken the time and expense to obtain top-notch credentials in the field and it makes a huge difference. Think of this as an investment in your health and happiness—Ryan knows how to assess and execute a program that is custom made for you---and that is priceless!